The Kern River Valley has a season for everyone! Whatever activity you're interested in exploring, there's a time of year that's a perfect fit. Here are some seasonal highlights: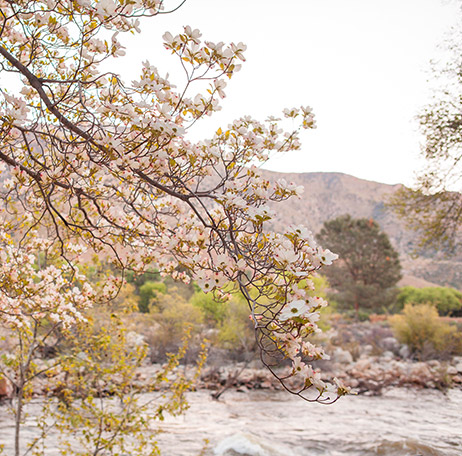 Spring is a lovely time to visit the Kern River Valley. You'll find that it's still relatively quiet in town before the summer visitors. Daytime temperatures are pleasant and range from the 60's to 70's and by late April, trees burst into a leafy green. Depending on the winter rains, wildflower blooms will peak around this time. By late May the mountain roads to the high country and the Trail of 100 Giants are opened up. In good water years the Kern River is typically running high and cold in late spring and rafting and kayaking are starting up by May. Spring is a great time to explore local trails and take in the beautiful scenery. Fly fishing can be very good in spring before the high water runoff starts – it's always a good idea to check conditions with local guides and outfitters!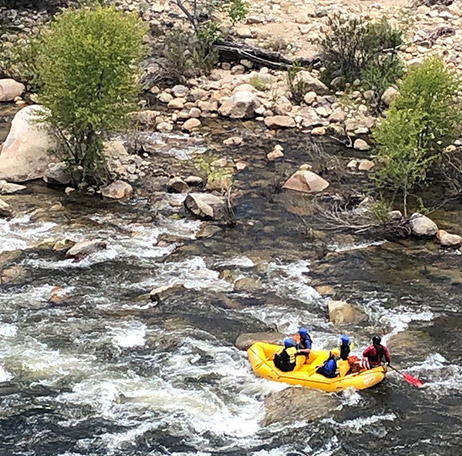 Summer is peak tourism season in the Kern River Valley. There are abundant activities to enjoy and areas to explore. June and July are great for white water rafting trips and kayaking. As water flows drop throughout the summer, tubing and swimming become more popular. June offers some great fly fishing in the high country mountain streams that surround the valley, and a day trip to a mountain stream or meadow is just an hour or so away. You can also paddleboard on Isabella Lake. A short drive away you can cool off in the mountains with a picnic where it's about 20 degrees cooler. A nice outing on a hot summer day is a stroll through the Kern Audubon Preserve where you can enjoy the shade of a cottonwood forest and do a little birdwatching. Or take a short drive to Alta Sierra and do some forest bathing on the Unal Trail.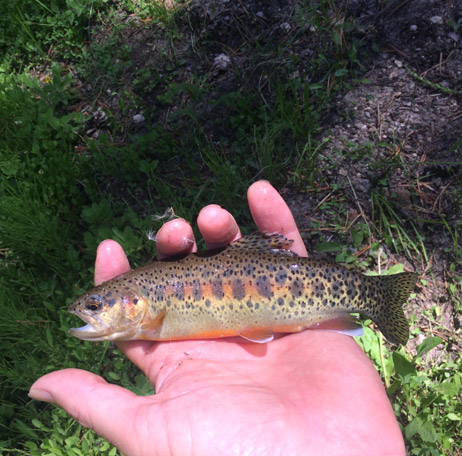 Fall is really a special time in the Kern River Valley. Summer crowds are gone, temperatures start to cool off and you can still see all the wonderful things the area has to offer. Dry fly fishing is just about the best it can get by October. You'll really be able to see the seasons change as spectacular fall color starts to peak in November and nights start to get crisp. River levels are usually the lowest by late fall, and water temperatures drop into the 40's and 50's, so most water activities except fly fishing are something to look forward to come summer.  Mountain roads are usually open until the first snows, so you can still do plenty of high country exploring under a clear blue sky.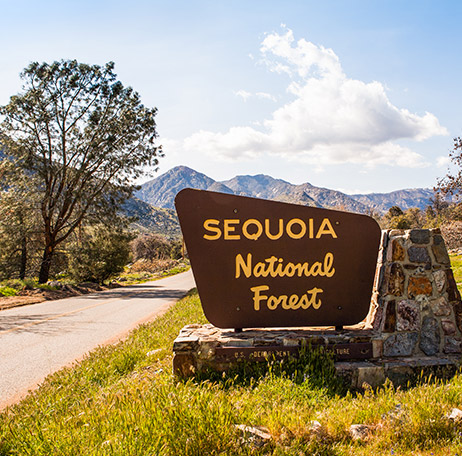 The Kern River Valley is really a great place to spend some winter days. Temperatures can be mild for winter, so you can still do lots of hiking and have the trails to yourself. Although it can snow in town, it's uncommon for a snowfall more than an inch or two, and it usually doesn't stick for too long.  The surrounding peaks can get heavy snows in winter, and the snowy mountain vistas make for wonderful wintery scenery.  There is a small ski resort, Alta Sierra, just 25 minutes from Kernville. Depending on winter snows it can be open on certain weekends for skiing, snowboarding or kid's tubing.  You can drive up to the area for some roadside snow-tubing with the kids. But perhaps one of the most pleasant aspects of winter after a day of trekking is simply sitting by a cozy fireplace and relaxing at your Sierra hideaway.
Some Sights & Things To Do Nearby
(check for closures before heading out)